Regular price
Sale price
$39.00 USD
Unit price
per
Sale
Sold out
Two HortiPower Bloomer 2 grow lights with E27 fitting
Dimensions

E27 fitting, A21 shape, L 133mm ⌀ 70mm
Growing surface and installation

Growing surface:

10 to 50cm distance from the top-leaf of a plant. 20 to 30cm is recommended. It will illuminate an area of around 25cm diameter
Hours per day

Herbs 8 to 12 hours per day. Houseplants 10 to 12 hours per day. Leafy greens 12 to 16 hours per day. All other plants 12 hours per day for e.g. 07:00 till 19:00 so your plants can grow during the day and rest at night.
Crops to grow

Microgreens, Cress, Herbs (Basil, Thyme, Mint) Leafy greens (Lettuce, Chard, Kale) Berries (Strawberries, Blueberries), Succulents, Cacti, Vegetable Seedlings (Tomato, Cucumber, Bell Pepper), Houseplants (Monstera, Anthurium, Philodendron) and many others!
Technical specs

High intensity, plant-centric SMD LEDs (400-780nm)

2 pcs of Bloomer 2, 11W, 890 lumens each, 19 μmol/s each. Total 1780 lumens, 38 μmol/s.
Micromole @ 20cm distance: 63 μmol/m²/s
Color temperature: white with a soft pink tone, approximately 4500K
Lifetime: 25.00hrs

Download all specs
Delivery, Growth guarantee, Warranty

Europe: 1 to 5 business days.
USA: 5 business days.
30 days growth guarantee.
2 years warranty.
Share
View full details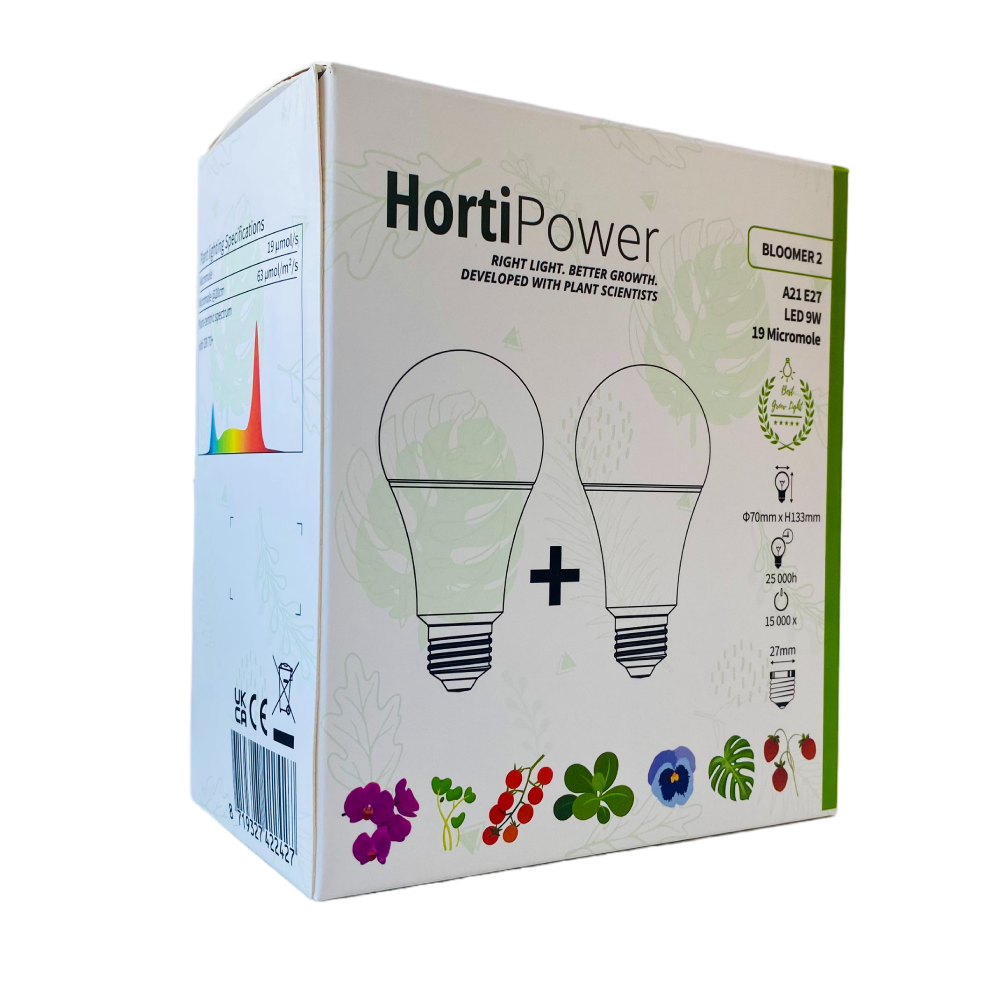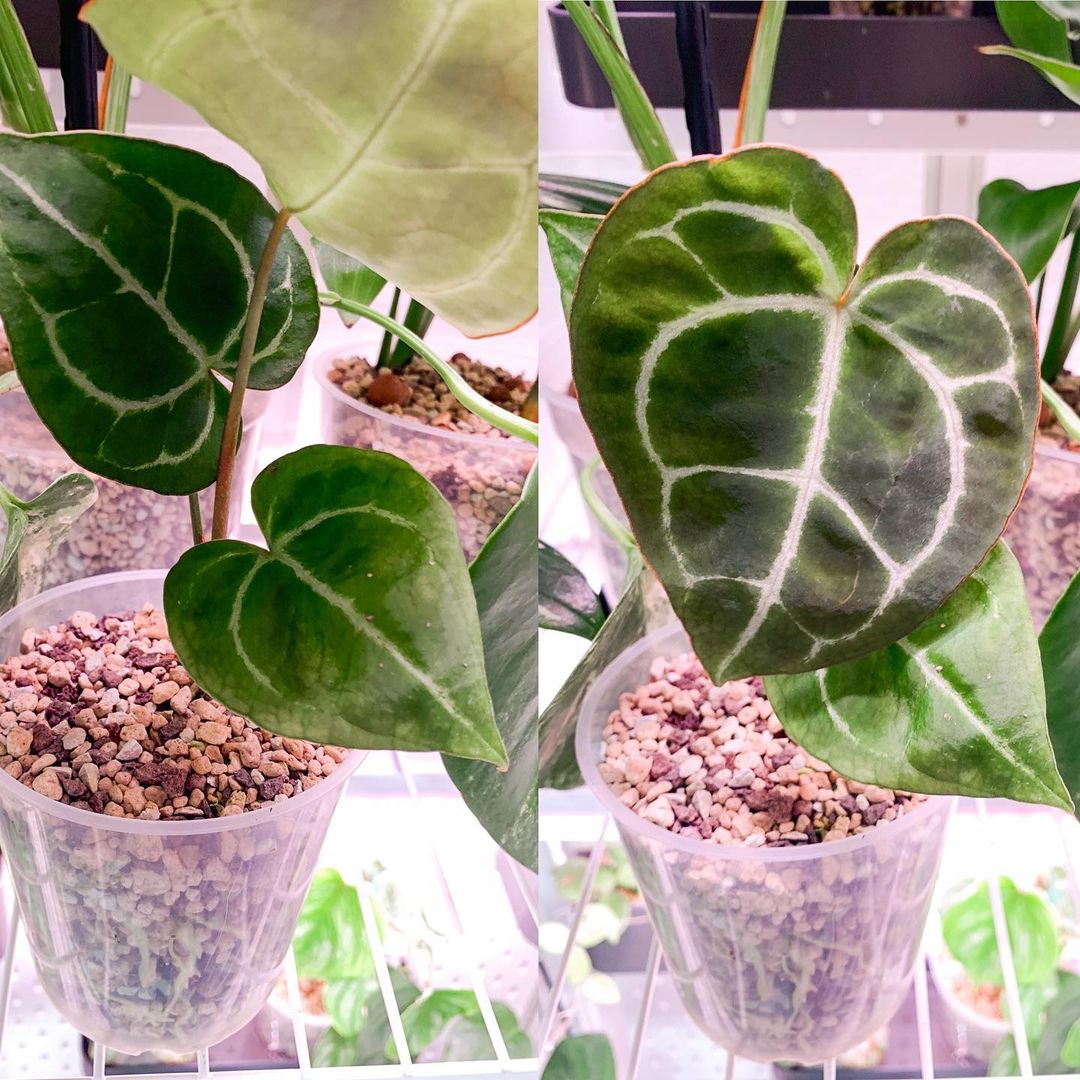 Homegrown Goodness
The fresher the better. Start eating healthier with farm-to-table meals and save loads of money on grocery bills! Designed for home growers, this light kit can be used to grow an abundant indoor garden of leafy greens, propagate plant cuttings, sow crops and so much more.
Grow year-round
Indulge the farmer, horticulturist, herbalist or botanist within. Ideal for an indoor farm at home, a plant nursery, vertical farm, a  scalable indoor hydroponic farm, sizeable succulent gardens for decoration and more, this grow light set is a first-rate choice for DIY gardeners to help you grow well and year-round.
Simple & Easy to use
No experience required. These lighting fixtures are ready to be plugged in and powered on. Set your indoor growing tower, sprout tray or multi-tier garden up in just minutes. An in-line switch is included so you can easily turn it on/off. Add a programmable timer switch to the lights to implement a prearranged schedule. (timer sold separately)
Professional grow light

HortiPower lights are professional lights made for your plants so they'll have a perfect day every day and grow well. They support rooting, leaf development, thicker meristems and drive photosynthesis, which helps you to grow beautiful and vigorous plants. 

Designed to help you grow your own (indoor)

Since the pandemic people have been asking us for grow light sets that help them grow indoors. We made this set for you. Use your HortiPower at anyplace to grow any leafy green, edible flowers and decorative plants the whole-year round.

Let us help you

The true hero's are our lights. But if you have questions about how many lights you need and what is best for your crop or space? Ask us, we're ready to help.
IN THE COMMUNITY
Look At How Others Grow Their Own