Regular price
$115.00 USD
Regular price
Sale price
$115.00 USD
Unit price
per
Sale
Sold out
The HortiPower Nurser 4 LED is the ultimate horticultural grow light that will optimise the way you grow your plants! Perfect for tissue culture, indoor farming and research.

Dimensions

L 1200mm x W 30mm x H 30mm
Growing surface and installation

Growing surface e.g.:

Length:1200mm
Indoor farming: 0.24m2 per light (300mm distance from light to top leaf and 200mm spacing)
Tissue culture: 0.36m2 per light (300mm distance from bottle/cap and 300mm spacing)
Microgreens: 0.48m2 per light (300mm distance from seeds and 400mm spacing)
Different configurations are possible.
Hours per day

Tissue culture 8 to 12 hours per day.
Herbs 8 to 12 hours per day. Houseplants 10 to 12 hours per day. Leafy greens 12 to 16 hours per day. All other plants 12 hours per day for e.g. 07:00 till 19:00 so your plants can grow during the day and rest at night.
Crops to grow

Tissue culture (Banana, Pine-apple, Palm, Dendrobium) Microgreens, (Cress, Mustard) Herbs (Basil, Thyme, Mint) Leafy greens (Lettuce, Chard, Kale) Berries (Strawberries, Blueberries), Succulents, Cacti, Vegetable Seedlings (Tomato, Cucumber, Bell Pepper), Houseplants (Monstera, Anthurium, Philodendron) and many others!
Technical specs

Nurser 4 (1200mm), HP-CF-LINEAR-30W-1200-AC, 30W/PCS, DR/W/RB LEDs, Full Spectrum and Plant Centric Spectrum 400 - 780 nm, 120 DEG, IP54. optional wifi mesh control, Each Fixture is 1200mm (4ft) in length. Supplied with feed and joiner cables.
Leadtime, Warranty

Leadtime: 12 weeks.
Warranty: 3 years.
Light-as-a-Service

from 3 EUR/ Per light, per month, 36 months
from 3 USD/ Per light, per month, 36 months
Share
View full details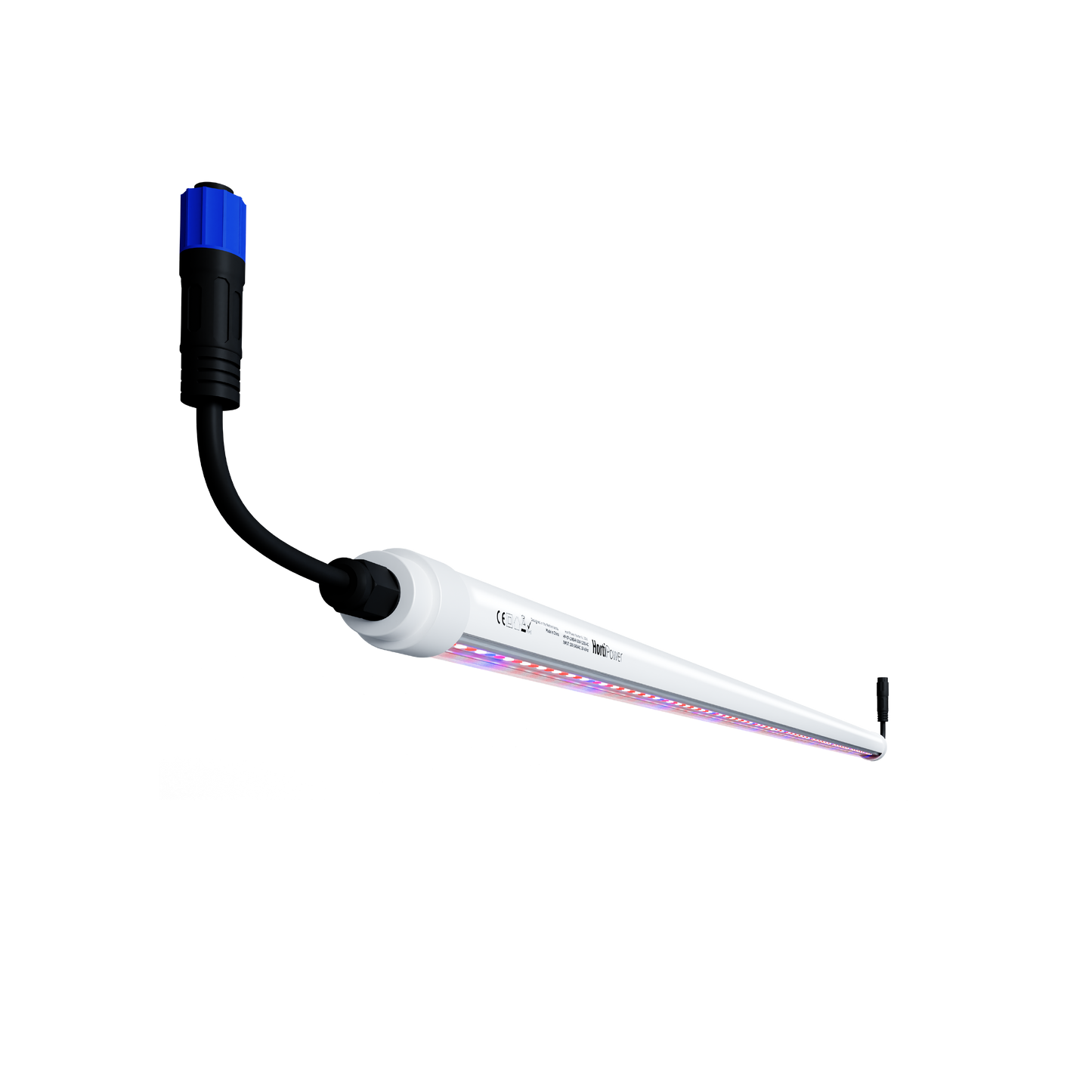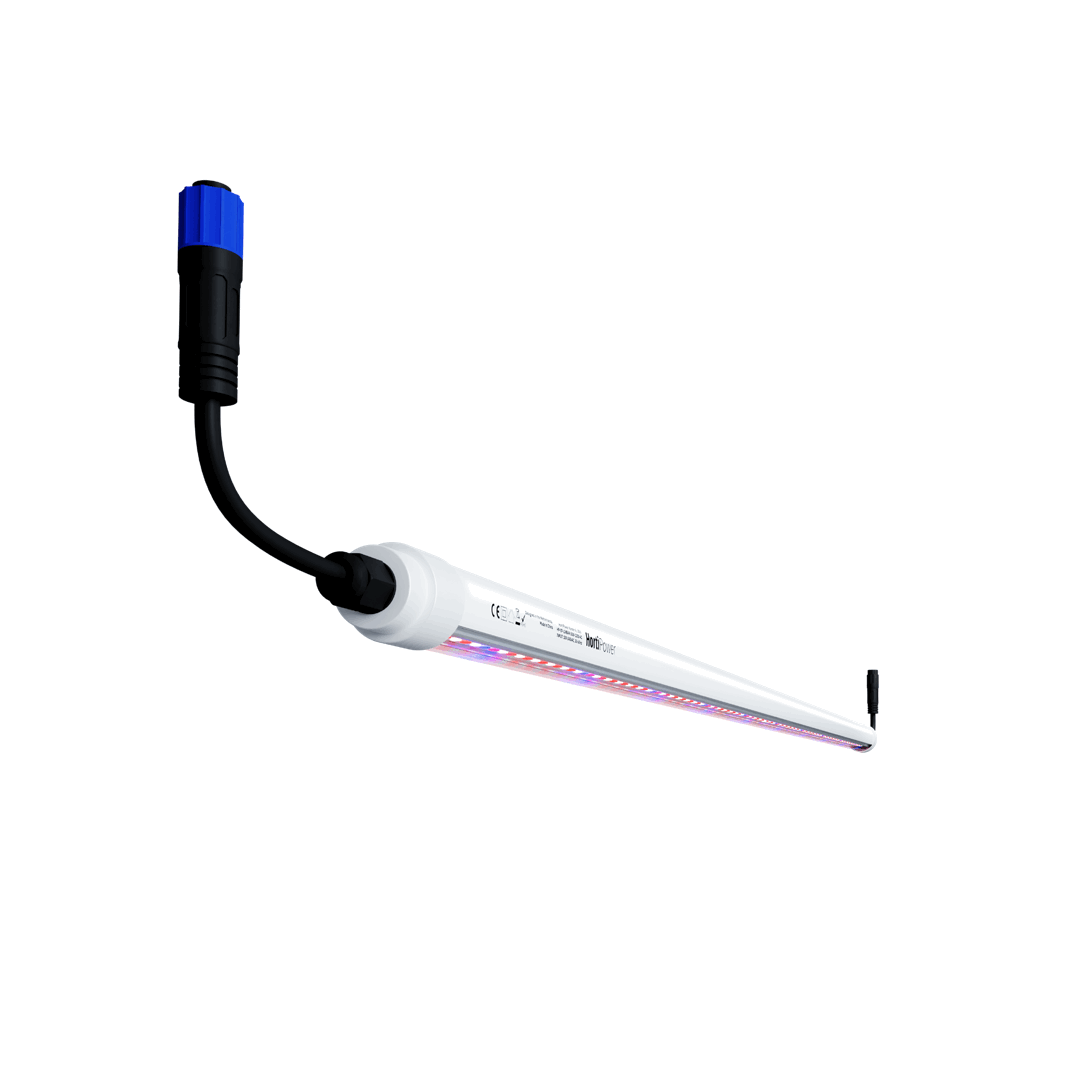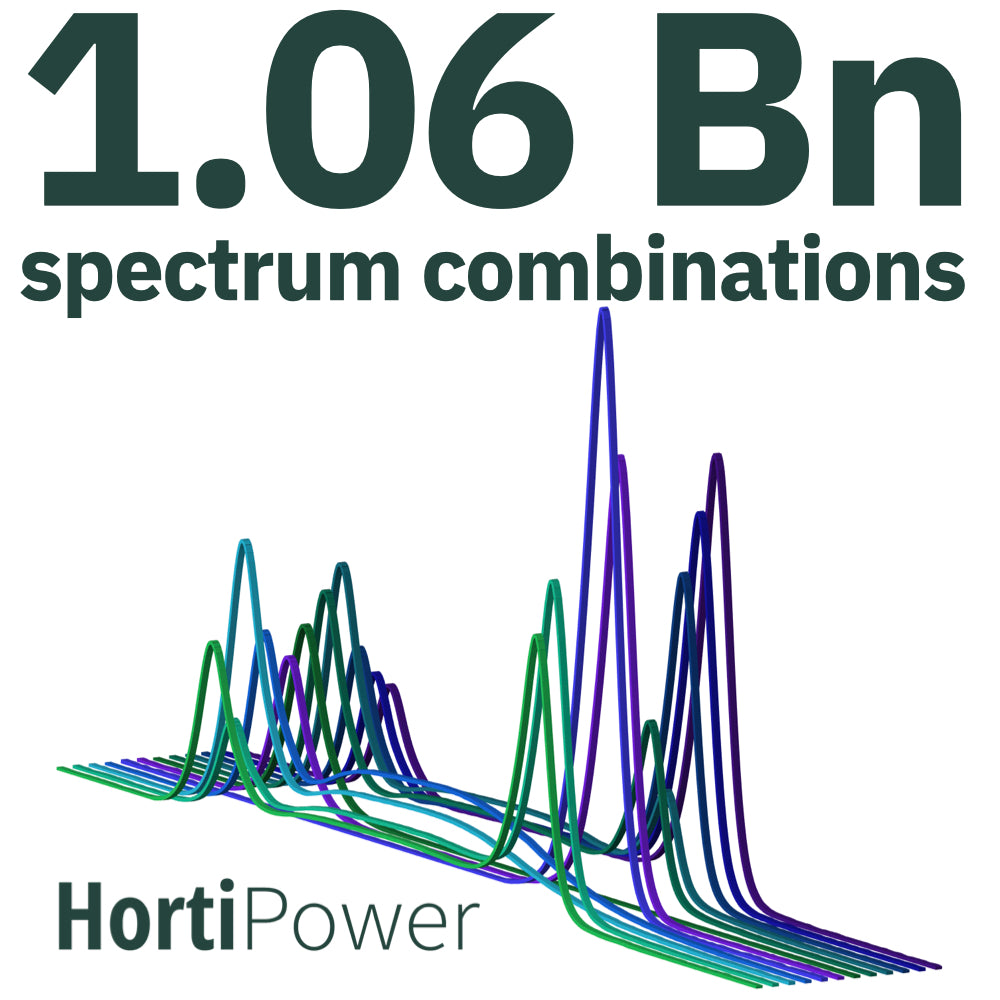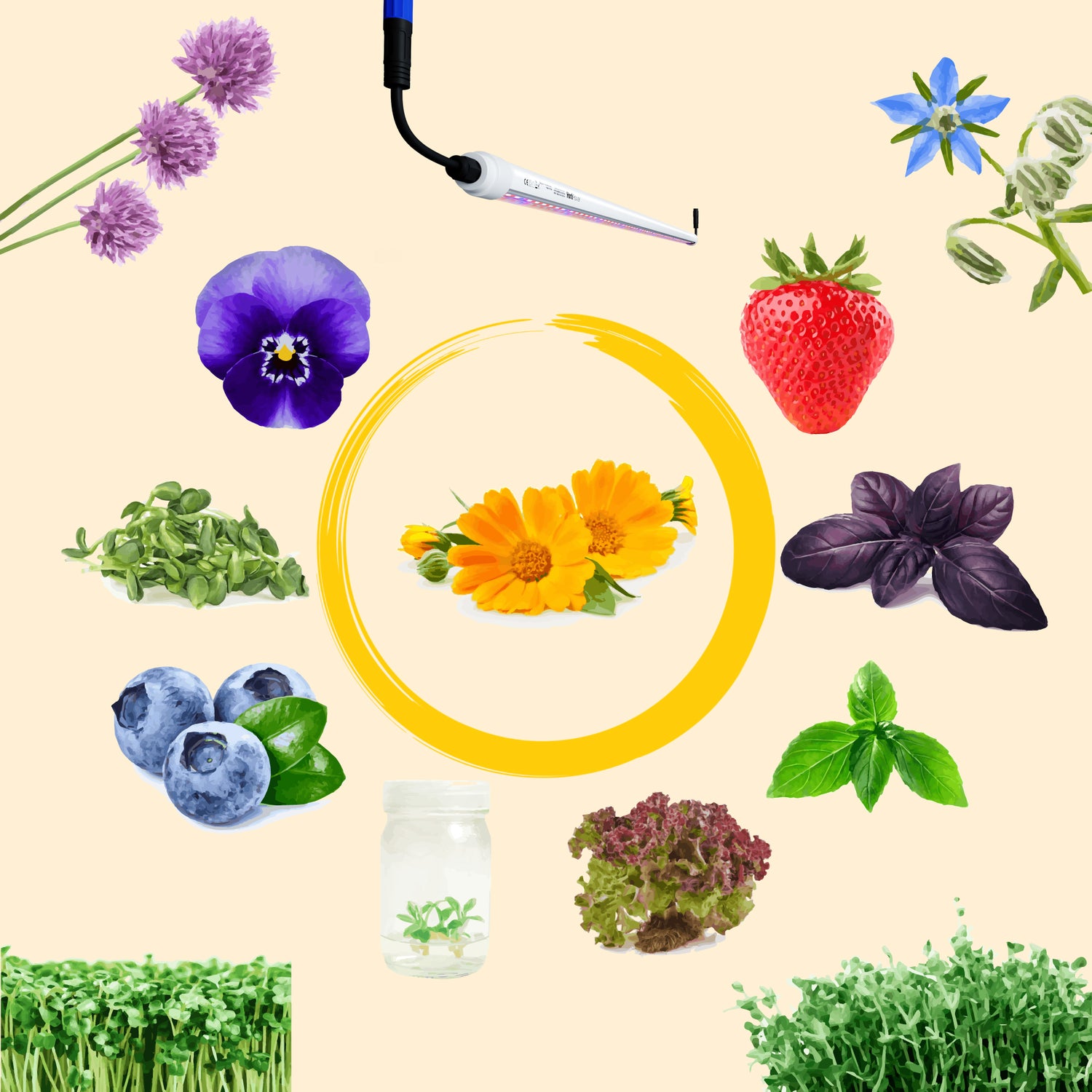 Growth guaranteed
These lights are optimized for plant growth and development. They improve rooting, leaf growth, healthy shape, weight, photosynthesis efficiency and many other factors.

The fixture delivers maximum light output and high efficacy at every setting, making it the most efficient
solution for tissue culture and indoor farms. It has flexible spectrums, with 1.06Bn spectrum combinations, perfect for any type of crop and growth stage.

These lights feature plant-specific spectrums default settings with 55% special red and contain blue, green and white.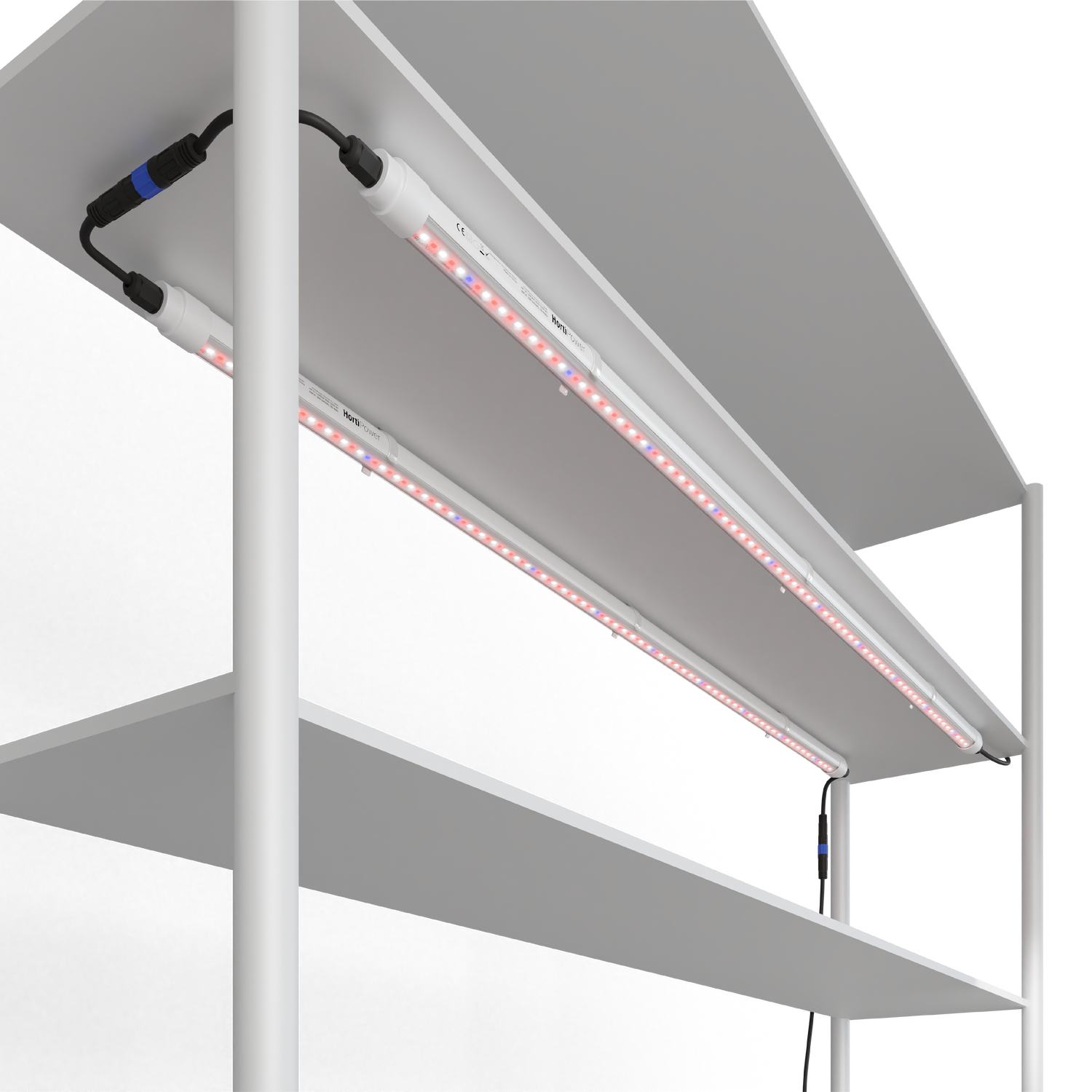 Designed for indoor farming and tissue culture
The Nurser 4 LED is 120 cm long/4ft
and perfect for racks, shelves and tables, with an excellent optical and thermal design. So you'll get the best and uniform results for your crops. The lights can be connected to a 100-240VAC input and the lights can be extended in a straight line of up to 20 pcs (EU) or 10 pcs (USA).

With its flexible spectrum, they offer a good visual quality of light for visual staff comfort or photo's when required. They are a perfect choice for tissue culture labs, indoor farms and grow racks.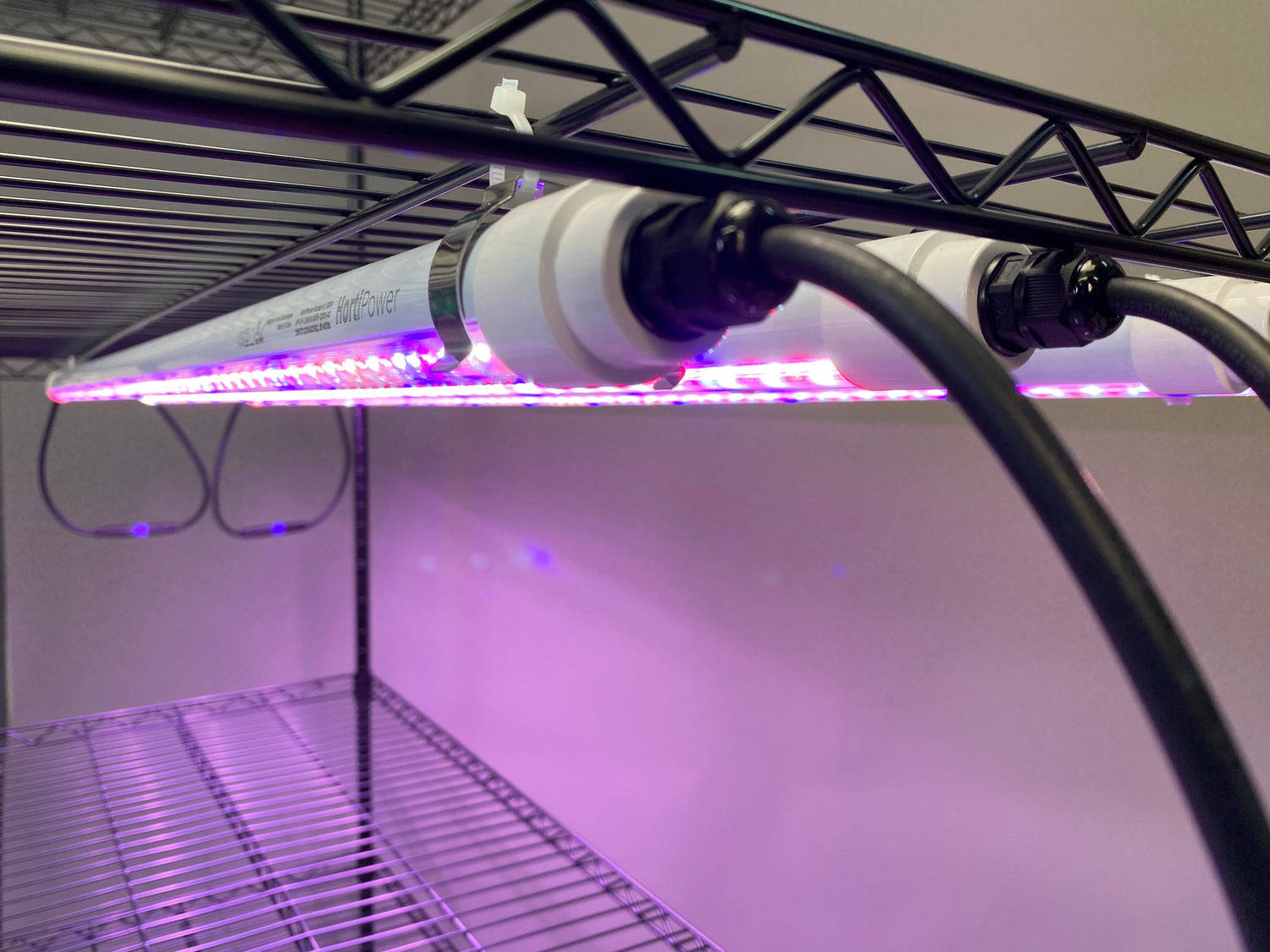 Easy to install, Easy to use
Easy to install and easy to use, zero tools are required. These lighting fixtures are ready to be plugged in and powered on. Set your indoor growing racks and shelves up in just minutes. The click-and-snap connectors are included and with its waterproof and durable design, they are built to last and perfect for any indoor growth environment.
Professional grow light to accelerate growth up to 30%

HortiPower lights are professional lights made for your plants so they'll have a perfect day every day and grow well. They support rooting, leaf development, thicker meristems and drive photosynthesis, which helps you to grow beautiful and vigorous plants. Compared to T5 and T8 lights it can improve growth up to 30%. Custom engineered LEDs are designed to support faster, better and healthier growth.

Designed to help you grow your own food (indoor)

These lights help you grow your own food. Deliver fresh and healthy food to your community and help increase local food security. Use your HortiPower at anyplace to grow any leafy green, edible flowers and decorative plants the whole-year round. Growing in growracks and shelfs requires an uniform lighting distribution on the shelf centre and edges, which is what the optical design precisely does.

The best grow lights for breeding and research

With its ease of installation, flexible spectrum and dimmability, the Nurser 4 is perfect for research and breeding programme's. Various univerisities and laboratories use these lights to achieve potential optimum crop yields or properties.

Do you have questions about how many lights you need and what is best for your crop or space? Ask us, we're ready to help you.
IN THE COMMUNITY
Look At How Others Grow Their Own